French President says likely no survivors after plane crashes in Alps with 148 on board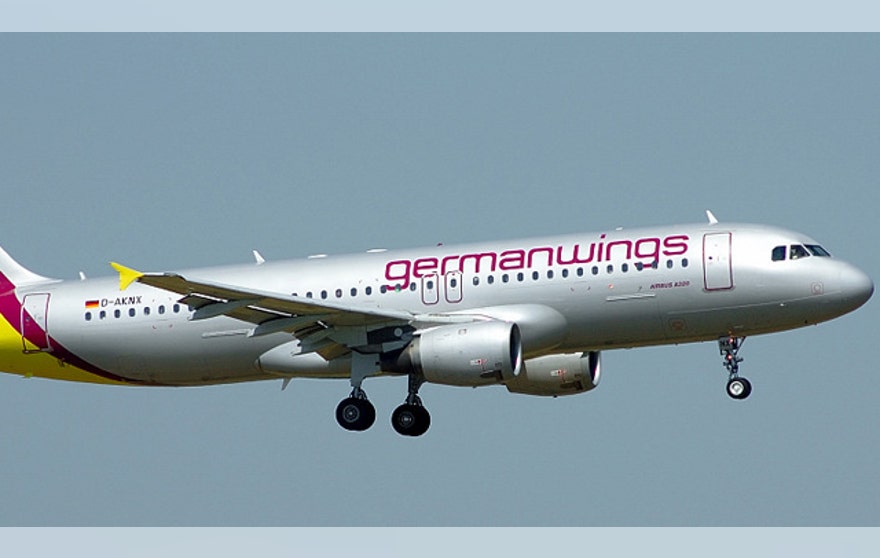 DEVELOPING: No survivors are expected among the 148 people aboard a passenger plane that went down in the French Alps Tuesday morning, said the French president, who called the crash "a tragedy that has occurred on our land."
The Airbus 320, operated by German carrier Lufthansa's budget airline, Germanwings, was flying in clear weather from Barcelona to Dusseldorf when pilots issued a distress call as it dropped from a cruising altitude of 38,000 feet to around 6,800 feet over the town of Barcelonnette in the Alpes de Haute Provence region, about 65 miles north of Nice. The descent was described as unusually rapid, but possibly controlled though it left the plane too low to navigate the mountains.
Wreckage was spotted shortly afterward in a remote area of the mountains at around 6,500 feet, France's Interior Ministry told The Associated Press. Eric Ciotti, the head of the regional council, said search-and-rescue teams were headed to the crash site.
"This is a mourning period that we need to overcome because it's a tragedy that has occurred on our land," said French President Francois Hollande.
"This is a mourning period that we need to overcome because it's a tragedy that has occurred on our land."- French President Francois Hollande.
Hollande was scheduled to talk to German Chancellor Angela Merkel and Spanish leaders as most of the crew and 142 passengers were likely from those countries.
"It happened in a region that is fairly difficult to access, I don't know if there are any homes involved," Hollande said. "We will know it in the coming hours. While we wait, it is solidarity that we should feel in the first place."
Former National Transportation Safety Board Chairman Jim Hall told Fox News a crash in midflight was extremely rare and said "criminal activity" cannot be ruled out.
The plane was built in 1991 and had always been in Lufthansa's fleet. AFP reported that the plane had issued a distress call at 10:47 a.m. local time. Eric Heraud, a spokesman for France's civil aviation authority, told The New York Times that the pilots declared an emergency during a rapid descent. That could point to engine failure, an electrical problem or onboard fire, Kenneth Honig, former commanding officer of New York's JFK and LaGuardia airports, told Fox News.
"They had something going on that was causing them to lose altitude quickly," Honig said.
The first order of business, Honig said, will be to secure the plane's flight data recorder and cockpit voice recorder, also known as the "black box." Honig said the recordings will aid in the crash investigation because they will capture the dialogue between the pilot and co-pilot and what they were saying to one another as they tried to work through the problem.
"We do not yet know what has happened to flight 4U 9525," Lufthansa CEO Carsten Spohr told Sky News. "My deepest sympathy goes to the families and friends of our passengers and crew on 4U 9525. If our fears are confirmed, this is a dark day for Lufthansa. We hope to find survivors."
The company planned a news conference at 10 a.m. ET.
Lt. Gen. Tom McInerney told Fox News he was puzzled that the plane did not divert its course away from the mountains after losing altitude.
"If it disappeared [from radar], it means it got into the mountains," McInerney said. "There's probably quite a bit of [cockpit] dialogue that we're not getting yet."
The Associated Press contributed to this report.
Comments
comments