WHO forecasts more than 20,000 Ebola cases by November 2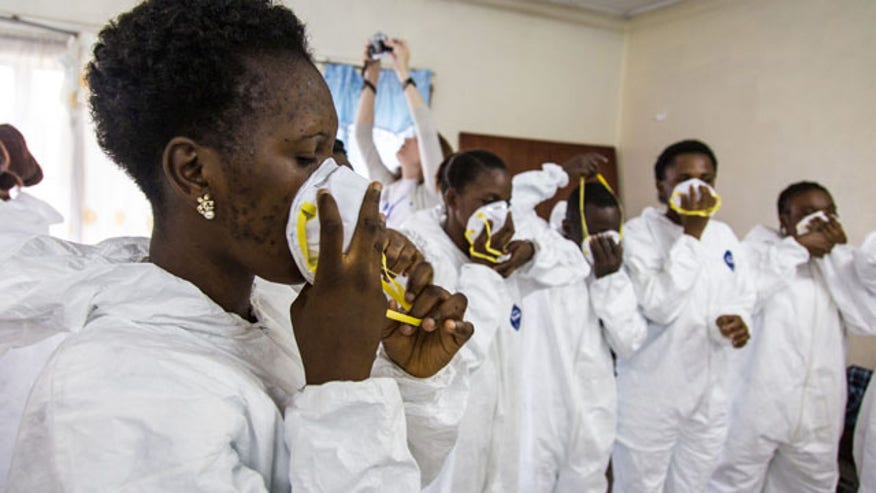 The outbreak has killed around 2,800 people in five West African countries this year. An estimated 5,800 people have been infected with the virus, which has no known cure. The WHO has repeatedly said that the actual number of infections and deaths is almost certainly higher than the official figures.
The report, published six months after the first cases were reported, is far more pessimistic than an earlier survey published last month, in which the WHO suggested that the number of cases could reach 20,000 by the middle of next year. According to The New York Times, the report also raises the possibility that the outbreak will cause Ebola to become endemic in West Africa.
The WHO said Monday that the Ebola outbreak was "pretty much contained" in Nigeria and Senegal. However, the death rate among infected is currently at around 70 percent in the other three countries touched by the infection: Liberia, Sierra Leone, and Guinea. Of those three, Liberia has reported the most Ebola cases, at just over 3,000.
The epidemic has overwhelmed the healthcare systems of all three countries, which rank among the world's poorest. There aren't enough hospital beds, health workers or even soap and water.
Last week, the U.S. announced it would build more than a dozen medical centers in Liberia and send 3,000 troops to help. Britain and France have also pledged to build treatment centers in Sierra Leone and Guinea and the World Bank and UNICEF have sent more than $1 million worth of supplies to the region.
See: Ebola Virus Pictures and Images
"We're beginning to see some signs in the response that gives us hope this increase in cases won't happen," Christopher Dye, WHO's director of strategy and study co-author, told the Associated Press. "This is a bit like weather forecasting. We can do it a few days in advance, but looking a few weeks or months ahead is very difficult."
On Tuesday, the U.S. Centers for Disease Control and Prevention is expected to release its own predictions for only Liberia and Sierra Leone.
Ebola Healthcare workers brutally killed by mod in Guinea
The CDC calculations are based, in part, on assumptions that cases have been dramatically underreported. Other projections haven't made the same kind of attempt to quantify illnesses that may have been missed in official counts.
CDC scientists conclude there may be as many as 21,000 reported and unreported cases in just those two countries as soon as the end of this month, according to a draft version of the report obtained by The Associated Press. They also predict that the two countries could have a staggering 550,000 to 1.4 million cases by late January.
The agency's numbers seem "somewhat pessimistic" and do not account for infection control efforts already underway, said Dr. Richard Wenzel, a Virginia Commonwealth University scientist who formerly led the International Society for Infectious Diseases.
Other outside experts questioned the WHO's projections and said Ebola's spread would ultimately be slowed not only by containment measures but by changes in people's behavior.
"It's a big assumption that nothing will change in the current outbreak response," said Dr. Armand Sprecher, an infectious diseases specialist at Doctors Without Borders.
"Ebola outbreaks usually end when people stop touching the sick," he said. "The outbreak is not going to end tomorrow but there are things we can do to reduce the case count."
Local health officials have launched campaigns to educate people about the symptoms of Ebola and not to touch the sick or the dead. Previous Ebola outbreaks have been in other areas of Africa; this is the first to hit West Africa.
The Associated Press contributed to this report. 
Comments
comments