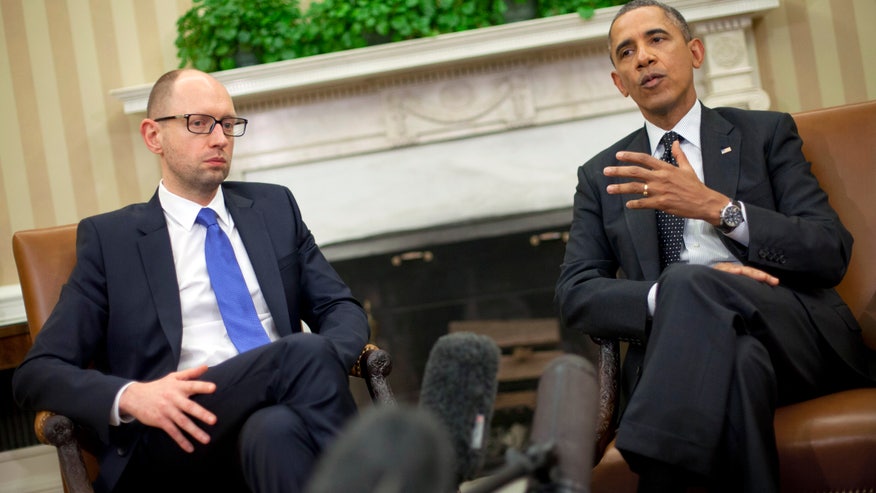 March 12, 2014: President Barack Obama, right, with Ukraine Prime Minister Arseniy Yatsenyuk, left, talk in the Oval Office of the White House in Washington.  AP
The Obama administration and Congress are moving on several fronts to try and calm the Ukraine stand-off — and pressure Russia to cooperate — ahead of a looming Crimea referendum which could further inflame the crisis.
President Obama, in a diplomatic snub at Russia, met Wednesday with Ukrainian Prime Minister Arseniy Yatsenyuk at the White House.
Source: Fox News            Contributor: Joseph St. John
News Tracker:  Ukraine
Comments
comments